Khan's Balti House Clondalkin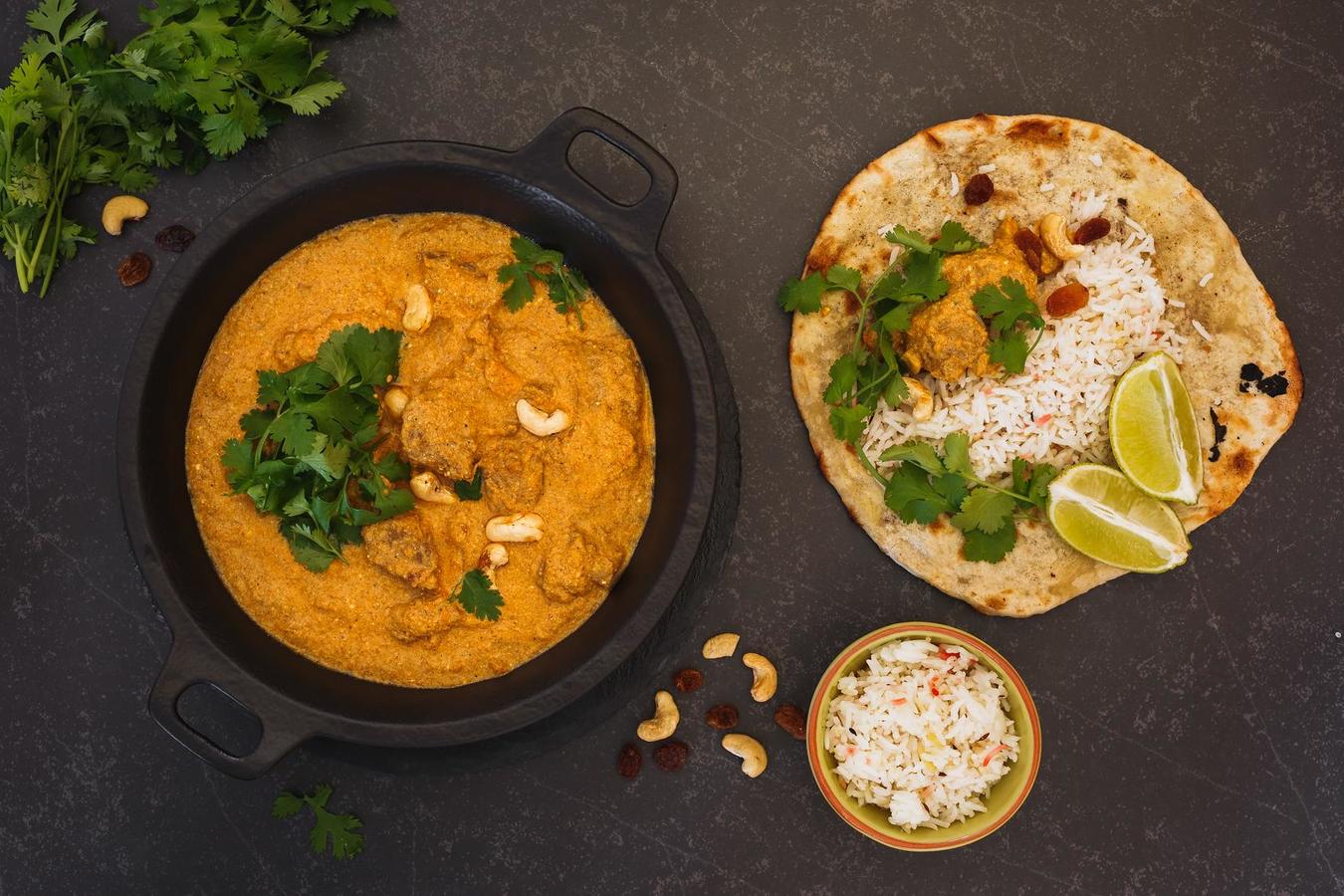 Khan's Balti House Clondalkin
Menu Khan's Balti House Clondalkin
One of the most acclaimed cuisines that have taken over the world by its charm, has to be the Indian cuisine. Here, at Khan's Balti House Clondalkin, we try to bring the Indian cuisine to the masses of our city. Let us take a look at what we have got for you at the table. Starters are one of the intrinsic parts of the Indian cuisine and really quite popular among the ardent lovers of the cuisine. We have a lot for you in the forms of Ragda Patties, Vegetable Bhajiyas, Vegetable Samosa, Chicken Tikka, Prawn Momos, FishAmritsari etc. If you want the real essence of the Indian cuisine, you can try out our signature dishes like Jalfrezi, Traditional Indian Curry, North Indian Chilli Garlic, Balti, Bhuna, Achari etc. You can have them with our Biryani dishes like Lamb Biryani, Chicken Tikka Biryani, Beef Biryani, King Prawn Biryani, Vegetable Biryani, Khan's Special Biryani etc. If you like the taste of Seafood, you can try our Seafood Dishes like Tandoori King Prawn Makhani, King Prawn Balti, King Prawn Patiya, Thai Green Prawn Curry, Malabar Fish Curry etc. You can further optimize your dinner experience with our Sauces like Tikka Masala Sauce, Jalfarzei Sauce, Rogan Josh Sauce, Mango Chutney Dip, Mint Chutney Dip, Pineapple Chutney Dip etc. Some of our Kids' Meals would also be great for your little ones like Kids Chicken Nuggets Meal, Kids Chicken Tikka Meal, Kids Fish Fingers Meal, Kids Chicken Wings Meal, Kids Chicken Tender Meal etc. Visit us now.
About Khan's Balti House Clondalkin menu
We are your one-stop destination for everything related to the Indian cuisine. To bring our customers the most enchanting experience of the cuisine, we maintain secret spice proportions with every dish of our restaurant and select ingredients are used in preparing your dishes with the help of handpicked spices. If you wish to have the Indian experience right at your house, you can order from us online through our app. The app can be found on the Google Play Store or the Apple App Store for free. The moment you download the app, we would give you instant access to all of the items that our menu is the house too. Pick up your best choices from the list and we would try our best to woo you with our dishes. Order now or visit us now with your near and dear ones for witnessing a brilliant experience, here at our place.
Restaurant location Khan's Balti House Clondalkin
Our location also sets as a class apart from the rest of the competition. To be exact, we are located at Unit 5b Newlands Cross, Clondalkin, Dublin 22, right by the side of the street. This place is not only well connected with every other part of the city, but also excels in the transport and traffic departments. Coming here from any part of the city has become easier than ever. Still, our app has GPS support, shall you need a helping hand while coming to us. Visit us today for the most engaging experience of the Indian cuisine. We are hoping to see you soon.